2700 Medium Duty Conveyors
Contact Us
Conveyor specialists are ready to help you find the right solution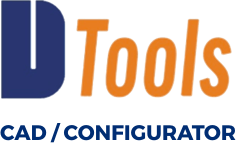 CONFIGURE A CONVEYOR
---
Benefits of 2700 Series Medium Duty Conveyors:
Featuring an increased weight rating and extended maximum width, the 2700 Series Medium Duty is designed for medium load conveyance in material handling and eCommerce applications. This conveyor includes v-guiding and precision belt tracking to eliminate belt sway even when the conveyor is wider than it is long.
The lightweight aluminum frame design makes the 2700 ideal for AGV/AMR applications and can carry a heavier payload without weighing down the robot. The increased width and low profile mounting also allow this conveyor to fit into smaller spaces while maintaining the strength needed to convey larger products.
2700 Key Differences
Increased weight rating up to 150 lbs
Width increase from 24″ to 36″ available in 2″ increments
Same stands, conveyor guiding, and components as regular 2200
Similar mount packages as regular 2200
Integrated motor inside conveyor creates clean sides and maximizes belt coverage
General Specifications
Flat Belt End Drive, Mid Drive, and iDrive models available
Loads up to 68 kg (150 lbs)
Belt speeds up to 122 m/min (400 ft/min)
Belt widths: 203 mm to 914 mm (8 to 36 in)
Conveyor lengths: 508 to 7315 mm (20 in to 24 ft)
60 mm (2.4 in) diameter drive and idler pulleys turn approximately 189 mm (7.4 in) of belt per revolution
V-groove bedplate with guided belt provides belt tracking, even under demanding side load applications

Cam tracking standard on Non V-Guided belt conveyors

15 mm diameter integral drive shaft with auxiliary shaft location options
Continuous Duty iDrive Motor

24 Volt DC gearmotor easily powered by battery
2700 Series Medium Duty Applications:
Medium Load Transfers
AGV/AMR Mounted Conveyor
Precision Part Movement
Material Handling & Logistics
Part/Package Infeed and Outfeed
Automated and Manual Assembly
Accessories
Manuals & Literature
Looking for Service Manuals? Search for Service Manuals by part number or product type HERE.